Click here to see more reviews:
Leave us a Google review: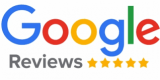 100% Hand Pro Wash
Complete Detailing
Paint Correction
10H Ceramic Coating
Paint Protection Film
Paint Chip Repair
& More
Paint Protection Film (PPF) is the best protection that you can provide to the surfaces of your vehicle! It is a transparent thermoplastic film, designed to protect painted surfaces from damage caused by corrosion, abrasion, chemicals and/or slight damage from stones on the road, preventing it from easily and irreversibly affecting the paint.
Professionals to the last detail
The Professionals of detailing!
Tomy's Detail Pro was founded in 2001 by Tomas Díaz with one goal to provide the best quality in Auto detailing & care and best customer service. By focusing on keeping your vehicle looking like new since we started, we have been able to create long term relationships with our clients who recognize us for our service and punctuality. Our goal is to leave your vehicles so clean that it reflects everything and to make them repellent so they stay longer like that.
We are specialized in 100% hand wash & foam wash reducing marks and scratches, Complete detailing in clay bar , hand wax , polishing , complete shampoo detailing, leather & vinyl treatment, engine clean, headlights restoration and much more.

We also offer paint correction specially in all minor scratches and swirls removal 95% satisfied, always using the best products.
Before
After