What is Paint protection film ?
Paint Protection Film (PPF) is the best protection that you can provide to the surfaces of your vehicle! It is a transparent thermoplastic film, designed to protect painted surfaces from damage caused by corrosion, abrasion, chemicals and/or slight damage from stones on the road, preventing it from easily and irreversibly affecting the paint.
Protecting your investment from damage such as stones, tears, scratches, rocks with another surface, is possible with the installation of Paint Protection Film.
Produces an enhanced finish
Superior protection against chemicals and corrosion
Instant healing of minor scratches
High temperature resistance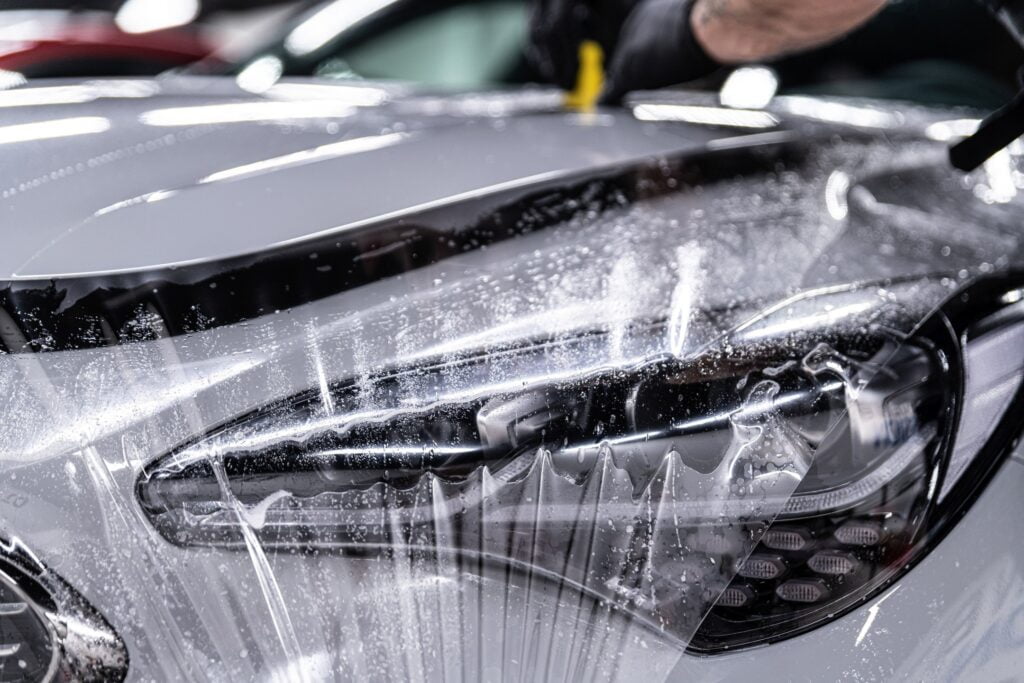 Paint Protection Film comes in rolls of various widths and backed with clear adhesive. Patterns to fit vehicles are then custom cut on a plotter, and installed on the impact zones of the vehicles using special techniques.
It basically takes the blows, so your paint doesn't have to. While not as thick as ceramic coating, it does offer protection and it is easier to take care of. Scratches, chips, and abrasions are mostly deflected by the film, so your paint keeps looking great.
Depending on the product, how often you drive your car, and the care you give it, your PPF could last nearly a decade. And with us you'll get a high-quality product and a professional installation that delivers professional results!